Kubota parts are specifically designed to make your Kubota product operate like new no matter its age.
You may not be aware there is a difference between genuine Kubota OEM replacement parts and off brand replacement parts besides price. But genuine OEM parts for any brand are designed inside and out for the piece of machinery by the makers of that piece of machinery.
Kubota OEM Parts
Kubota parts are designed and engineered to original factory specification to assure that each Kubota machine operates at peak performance.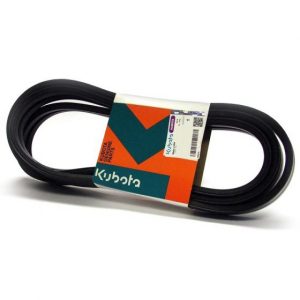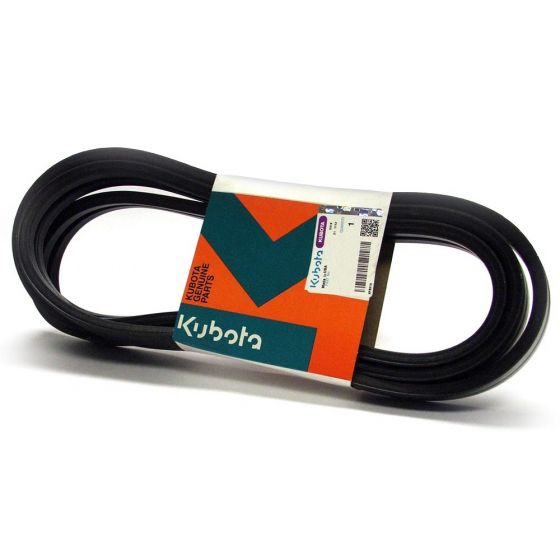 Kubota batteries features advanced technology and include a negative plate past expander to reduce damage due to high temperatures and is guaranteed to deliver an increased number of overall starts. The battery includes a sodium sulfate additive that improves rechargeable capability when the battery has not seen been used for expanded periods of time.
Kubota genuine lawn mower belts are designed to maintain performance during periods of heavy mowing. They are designed and manufactured to tough applicable specifications specifically for Kubota mowers and have been tested extensively to assure good and reliable operation.
Kubota tests results show that the life of a Kubota genuine lawn mower belt lasts longer than aftermarket parts made by Kubota's competitors.
Kubota genuine oil filters are designed to remove harmful contaminants from the engine oil during normal as well as severe operation. The engine oil features internal steel caps bonded to the filter media with oil resistance adhesive that enhances the structural strength of the element.
In addition, the filter offers high efficiency filtration with synthetic fibers that resist hot oil that can damage other filters. The filter includes a sealing gasket compound for severe and high temperature operation and helps to reduce oil leakage due to hardening.
The line also includes Kubota genuine lubricants and fluids –- hydraulic, engine, and gear oil, grease, and brake fluid.
Kubota genuine OEM tractor linkage accessories including linkage pins, bushings, and other accessories.
Kubota Genuine Lubricants And Fluids
The Kubota UDT Fluid is a multi-purpose, all-weather tractor fluid specially recommended for the Kubota hydraulic, final drive, transmission, differential and wet brake systems of tractors.
Kubota's Super UDT Fluid offers all the benefits as the UDT fluid, but also provides improved transmission performance and protection at high and low operating temperatures. It also offers superior corrosion resistance and efficient filterability that protects the transmission and hydraulic systems. The UDT and Super UDT fluids are fully interchangeable.
Kubota excavator hydraulic oils are uniquely formulated and designed to meet the stressful requirement of Kubota Excavators. They offer excellent anti-foaming properties that guard against cavitation of pumps and loss of hydraulic pressure.
Kubota heavy-duty engine oils are engineered to meet the most demanding lubrication demands of today's naturally aspirated, turbocharged and supercharged diesel fueled engine. It is ideal for engines with cooled exhaust gas re-circulation.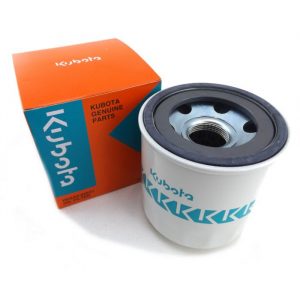 Then there are Kubota gear oils. These oils feature sulfur-phosphorus, an extreme pressure gear lubricant formulated with premium quality base stocks. They offer excellent load carrying capacity, extreme pressure properties, anti-foam performance, demulsibility, corrosion protection, thermal stability protection and service fill limited slip capability.
We're well into the age of synthetics and Kubota has been producing synthetic extreme-duty grease that is ideal for use in agricultural, automotive, construction, industrial, and recreational applications.
There's also Kubota DOT-3 brake fluid. It is a blend of premium-grade glycol and glycol ethers with inhibitors for corrosion protection. It is specifically designed for use in braking systems fitted with rubber cups and seals made from natural rubber, styrene butadiene rubber, terpolymer of ethylene, propylene, or a diene.
Genuine Kubota Paints
Just like the inside of your Kubota receives preventative maintenance, every so often the outer shell or body might too. Kubota paints include a general-purpose finishing enamel that are fast drying, versatile, industrial coating paint used by manufacturers of metal products. The paint offers a high gloss and good color and gloss retention. Kubota paints are ideal for industrial OEM uses, including agricultural and construction equipment.
(Source: kubotausa.com)