Kubota offers an air filter that includes an interior slot for the addition of a Kubota safety filter. Using both filters is ideal if you perform a lot of heavy-duty work that generates a lot of dirt. The inner safety filter also allows you to use a low-pressure air blower to clean off the outer filter. With the safety filter in place, there's no chance that you could tear the main filter and create a place for dirt to get sucked into the engine. The extra filter provides an additional element of safety. Both the Kubota BX and LX Series tractors have an air box that accommodates the two-filter combination.
Replacing An Air Filter On A Kubota BX Series Tractor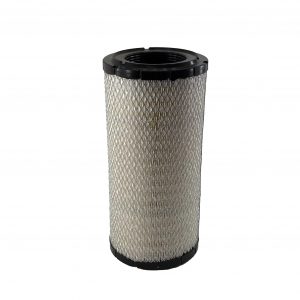 The Kubota BX Series tractor features a diesel fuel engine. It is very sensitive to changes in the air that is fed to it. If you have a clogged or restricted air filter or there is an air leak, the diesel engine may experience some operating problems.
To replace an air filter on a Kubota BX Series tractor, pop the hood. You will immediately see a big hose leading to the air box.
Remove the top of the box. Simply pop the top and bottom clips and pull off the cover. Inspect the inside of the cover for any dirt and debris. If you find some, clean it out.
Pull out the old air cleaner canister from the box. Take the new air filter and slip the ribbed side into the canister. The flat side of the filter should be facing out. There are two little notches on the rim of the canister that can be used to align the filter. The bottom of the filter is tapered a bit so you should be able to feel when it fits securely into the canister.
Re-place the cover to the air box, snap down the clips, and close the hood.
(Sources: Kubota Tractor Corporation)