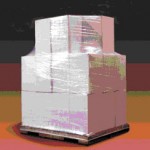 As any industrial manufacturer and supplier will tell you, keeping goods safe during storage and transportation can have a huge impact on your bottom line.  Stretch film, also known as stretch wrap, should be an essential component of your packaging supplies and material handling activities.
Here are some of the many benefits using stretch film will bring you:
It will keep your products clean, by not having them exposed to dirt and other contaminants
It protects your products during storage and shipping, because keeping them securely fastened avoids damaging the items
It is also an essential part of your safety supplies, because it helps protect workers from goods that could fall during handling and transportation
It allows you versatility in deciding load sizes, because stretch wrap can fit around any shape or size of load
It is very strong and comes in various gauges to meet your product needs
It helps with inventory control, as your goods will be securely fastened together, and you can easily see through the stretch film to verify how many products are there.
Your valuable products will not be left out in the open to be lost, damaged, or go missing
It is compatible with most material handling automated systems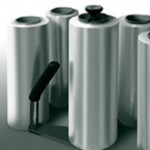 When you are looking for a stretch film, or stretch wrap supplier, it is important to ensure they are ISO certified.  That way you will get a high quality packaging product that will be able to withstand the rigors of transportation and material handling. Your stretch film supplier should be able to educate you on the best choices to meet your needs, and be on the forefront of technical expertise and manufacturing capabilities.  For example, many companies consider down-gauging their stretch wrap as an effective method of reducing costs. This will depend on your particular situation, because certain applications may actually gain additional benefits by increasing the stretch wrap gauge.  Things such as cycle times, film breaking, and load integrity needs should all be taken into account when deciding on the gauge of stretch film you should be using. A knowledgeable supplier can also let you know whether you should be using a UVI film or one-sided cling wraps.
Stretch film should be an essential component of your safety supplies, as well as your general packaging supplies. Choosing the right gauge of film can save you money down the road in your packaging costs. The right gauge film can prevent damaged goods, improve inventory control and maintain worker safety because valuable goods are secure and in place.