No doubt you've enjoyed the summer months. There were trips to the lake or a vacation rental where you spent the day fishing. Many people go to places like Disney and Epcot Center during the warm summer months. But there's a lot to be said for winter as well.
Thanksgiving gives us all time to be with our families and enjoy a great meal of turkey and dressing. Then there's Christmas. You put up the tree and wrap your gifts. Most of us don't spend any time thinking about the lawn or lawn care during the winter months.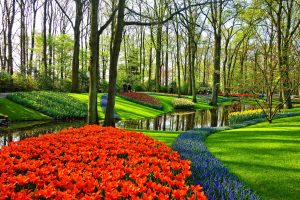 But there a few things you should be doing over the winter to ensure that your lawn will come back green and healthy in the springtime. Below, we go over 5 great tips to follow for winter lawn maintenance.
Fertilize. Try to do this before the first big freeze. You can spread any type of commercial lawn fertilizer using a standard spreader. Be careful not to overdo it. Spread a light layer according to directions on the fertilizer container.
Aerate the lawn. You can rent an electric or manual aerator and get this job done quickly. This provides the air your lawn needs to breathe. It can reduce the chances of lawn diseases. A healthy lawn is less susceptible to problems.
Rake and pick up debris. Sometimes those big winter storms will blow tree limbs, trash or debris into your yard. Be sure to remove these objects. Leaving an old bike, a tarp or toys on the grass will kill that section of the grass. Then you'll have a dark unsightly area when spring comes around.
Spread cool weather seeds. Using the same spreader as with the fertilizer, you can spread any type of fescue. Most fescue is climate tolerant and even drought tolerant. This grass has deep roots that will go down into the soil seeking any moisture or nutrients. There are multiple varieties including tall fescue, creeping red fescue and sheep fescue grass.
Remove any weeds that spring up. Even during winter, some weeds will try to invade your lawn. It's good idea to keep an eye out for them so they can be removed before they get a hold on your beautiful lawn.
Winter Lawn Care
Many homeowners have a winter lawn care routine in place so that they don't ignore or forget things. It's easy to get busy putting up your Christmas tree and going shopping then forget about the lawn completely. But it will be more beautiful than ever if you'll give it just a bit of love and care during the winter months. When spring finally comes, you'll be ready.
References:
How to Care for the Lawn in Winter (thespruce.com)
Fescue Grass 101: What It Is and How to Grow It (thisoldhouse.com)
Winter Lawn Care Tips – Scotts