Your tractor or lawn mower sees its share of tough use throughout the year. It's only natural for parts to wear out. Of course, with regular maintenance, your equipment will last longer. Eventually, parts will need to be replaced.
In many cases, when something like the Kubota gearbox wears out, the owner will simply replace the machine. It can seem like a daunting task to replace a gearbox. However, this is not true. It's just a matter of getting some good instructions and a helper. Maybe you have a friend who is familiar with gearboxes.
Ready to replace the gearbox on your Kubota tractor or mower?
Technology has advanced significantly during the last 20 years. The parts of a gearbox and gearing, however, remain largely the same. The performance of motors and gearing has improved, as have seals and seal materials. Synthetic lubrication can greatly boost life, and condition monitoring can prevent unexpected shutdowns.
Upgrading to the most recent Kubota, Honda, Toro, Kawasaki, Kohler, or Briggs and Stratten lawn equipment can be advantageous—especially if you use your tractor a lot.
It's fairly easy to tell when the gearbox needs to be replaced. The transmission may slip. The gears won't change properly. Perhaps there's a noise or odor when the gears change. Often there's a grinding noise when the gears change.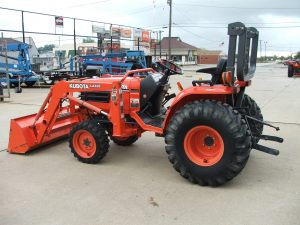 If your Kubota tractor or mower is still in good condition, then replacing the gearbox can be a quick and easy fix. On the other hand, if the machine is consistently giving you problems and other parts appear to be worn, then simply buy a new mower or tractor. Once you have new machinery, you'll have a warranty that can be valuable. Newer technology may be more efficient in many ways.
Your needs may change over time. You may be using the mower a lot more or less. Do you need to upgrade to a machine that's larger? You might also benefit from a smaller machine. This is a good time to do this type of assessment.
Is the gearbox still available?
Before you begin, make sure the parts you are replacing are available. Some types of equipment and parts may be discontinued for various reasons. The first step is to check and make sure you can still obtain the gearbox and parts for your tractor or mower.
While you're checking, find out the cost of these parts. Can you get generic parts cheaper? Or is it better to use OEM parts? Remember that the warranty on the part is important. What type of feedback do users provide?
Once you've determined that replacing the gearbox is the right step, it's time to begin. Naturally, you must first remove the old gearbox. It would be advantageous to have an additional pair of hands for this kind of activity. The work will go more quickly if you have a friend who is willing to come over and assist with this task.
Don't forget to remove the battery or gas lines so that your engine can't accidentally start while you're working. Try to work in an enclosed location that's protected from wind, rain and family members. Label the parts properly as you remove the old gearbox. You may need some of these when installing the new gearbox.
Each gearbox assembly will be a bit different so make sure to consult a dealer or their website for detailed instructions relevant to your gearbox.
Check the Bahrns Website
You can find all the farm and mowing equipment you need at Bahrns Equipment. We also provide spare parts for a number of high-quality manufacturers, including Kubota, Toro, Stihl, Grasshopper, Briggs & Stratton, Echo, and many others.