Sure we're in the midst of Fall and on the cusp of Winter, but thinking of what you can do with your yard come Spring might warm you up a bit..
The beginning of Your backyard can become a restful place where you unwind from all the day's stress. This project can be a great way to bond with family members as well. Spend the weekends with spouse, kids, in laws or siblings. Plant some lovely flowers. Build a shed for your outdoor tools. This is a good project to do during the springtime.
We could all benefit from a cozy spot where we can sit and enjoy meals outside. When you're spending hours relaxing in your outdoor oasis, you'll be more rested. This is a great stress reliever, and we all need that.
A backyard must-have that will make lounging outside even more pleasurable are comfortable chairs and cushions. Take into consideration how large your family is and what types of activities they enjoy. You might need an entire set of backyard furniture or just a few chairs and tables.
Add your personal style
Consider the overall style and feel you desire when selecting the type of table to eat your meals at. A round table is significantly more cozy and will facilitate greater foot traffic flow around it than a rectangle table. Patio tables with glass tops are simpler to disinfect and clean than tables with wood tops. And a glass-topped table won't need to be replaced in a few years due to decay.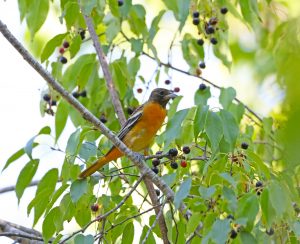 If your backyard receives a lot of sun, think about including some shaded spots. To provide shade while you eat, consider a larger umbrella or go with a wooden pergola to decorate and add shade to your backyard. You can grow grape vines on a pergola. If you like flowering plants, then morning glory is a very hearty vine.
Beautifully strung Christmas-type lights are the epitome of cool summer nights. It enhances the lighting while giving your outside environment a romantic feel. Think about hanging the string lights around your dining area from light poles or your pergola. Place lanterns with battery-operated candles all about your patio for eye-catching decor and lighting for your seating area.
Upgrade your design
You have lots of choices when it comes to the patio itself. The most affordable option is concrete, but pavers would make for a lovely foundation. Pavers last practically forever and are more weather- and stain-resistant than concrete. The need to weed around pavers to keep them clean is the sole drawback. If you enjoy DIY projects, installing them yourself is a simple task that will save you a lot of money.
Spending more time outdoors will undoubtedly require frequent treks back and forth to the kitchen for refreshments and additional ingredients for s'mores. If possible, build a window from your kitchen or dining area that opens to the backyard. This is another project that might take a few weekends to complete but consider this an investment in your home.
Making things handy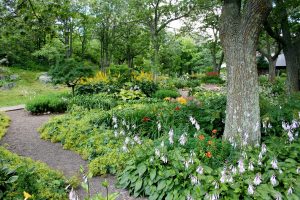 Reduce the number of visits inside by using an organic basket tray to organize items such a pitcher or snacks. A lovely glass pitcher is both aesthetically pleasing and practical. Have fun with it; there are countless summertime drinks you may enjoy.
A potting table is helpful to have whether you have a green thumb or just like to experiment with gardening. For bigger events, it can also serve as a serving station. Instead of using a standard potting bench, utilize your imagination and a repurposed cart or piece of furniture to add interest. If you choose furniture, you will have to seal it in order to shield it from the weather.
Tips for Success
A cozy seating area for two is created on your patio using a combination of metal furniture with an old look, round string lights, and soft blankets.
In order to give this garden escape an enclosed, hidden atmosphere, a variety of vines and plants could drop low and droop downward.
Succulents, African fern pine, grapevine, bougainvillea, and other drought-tolerant plants are excellent choices for bringing color and life to your landscape.
References:
Tasteofhome.com
12 Affordable And Simple Ways To Transform A Backyard – Simplemost