From Small Beginnings: The Bahrns.com Story
A Company You Can Depend On
Bahrns Equipment, Inc. has a proud history in Lawn and Garden Equipment, Material Handling and Warehouse Supplies, and Industrial Equipment. Since being established in 1966, our family owned business was founded on the very best of customer service and continues to be recognized as a leader in all industries with an invaluable reputation for quality, service and integrity.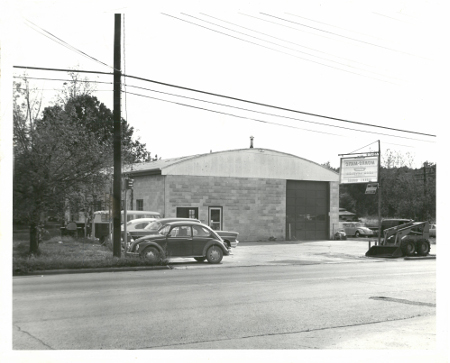 Our Lawn and Garden Equipment Division, not only stocks a large quantity of Lawn and Garden Equipment parts, but also has a 7000 square foot showroom housing Kubota tractors, Kubota mowers, Toro mowers, Toro trimmers, Land Pride Implements, Echo chainsaws, weedeaters, generators, and much more. Our Lawn & Garden Equipment online brand, formerly known as LawnEQ, was forced by manufacturer requirements to be re-branded under our company name, Bahrns. We assure you the same experienced and helpful sales force and trusted staff who have served you under the LawnEQ brand are still here and continue to provide the very best service you've come to expect.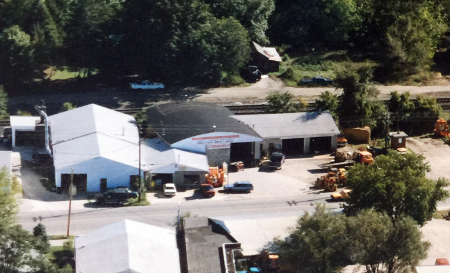 Our Material Handling and Warehouse Supplies Division's online presence remains at this same world wide web location, providing the very best and most trusted products in the industry for our online customers. From hand trucks to pallet jacks, from safety equipment to warehouse equipment, we're here for your Material Handling and Warehouse Supplies needs.
Our History
The company has grown, but our commitment to quality and service remains the same as it was back when Stan Bahrns started his business on a shoestring in 1966. We continue to move forward with the same family owned and operated business our local and online customers have enjoyed.
Straight out of high school, Stan Bahrns went to work for a local mechanic. He went on to become the foreman for a Ford dealership before he got drafted in about 1963. When Stan came back from serving his country in Vietnam, he sold airplanes and flew charter flights for a year. Then he found out his previous boss, who gave him his first job, wanted to sell his business. With $500 in the bank, Stan took over the business and soon found himself working on everything from concrete and milk trucks to lawn mowers to tractors and forklifts.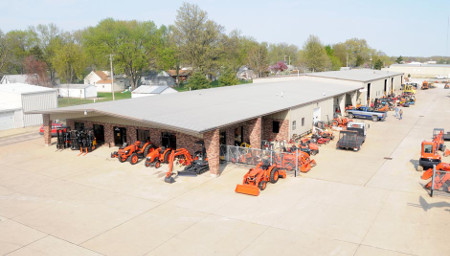 Over the years, Bahrns Equipment continued to expand its product range, building its reputation on selling quality products, parts and offering superior service. Stan Bahrns knew that when customers needed something fixed, they wanted it fixed right and didn't have time to wait. By 1976, Bahrns Equipment sold and serviced two lines of products, serving both industry and the farming community.
When asked what made Bahrns different from the others, Stan replied: "What we had was a group of mechanics and they did a good job. We had satisfied customers that referred us a lot. I think that was where we really got most of our business." He went on to say that Bahrns became one of the first businesses to sell gas powered weed trimmers. "We took on the Echo brand around 1977 and we've had them ever since." Other brands followed, including Kubota and Toro as well as Toyota Forklifts and so much more.
Today, we operate with separate divisions within Bahrns Equipment, allowing our experienced staff and expert mechanical technicians to focus on what they do best throughout our company, providing equipment, parts and superior service to our valued customer base, many of whom have been coming to Bahrns for all their needs since its humble beginnings back in the 1960s.
Our Other Online Presence
Along with Bahrns.com, Bahrns Equipment has an online presence in other fields in the industry.
ForkliftAccessories.com offers all things to do with Forklift Accessories such as Attachments, Replacement Seats, Safety Training Materials, Horns, Lights and much more.
Local.Bahrns.com you'll find all that Bahrns Equipment has to offer. Kubota Tractors, Mowers and Construction Equipment, New and Used Lawn and Garden Equipment, Parts, Rentals, Service and more.
BahrnsToyotaLift.com is our online presence for Bahrns ToyotaLift of Illinois. Our regional ToyotaLift dealership has two locations, Effingham and St Joseph serving Southern and Central Illinois counties.