About Us
A Company You Can Depend On




Bahrns Material Handling and Equipment Company has a proud history of over fifty years in the materials handling equipment and warehouse supplies business. Since its inception, Bahrns has made customer service its priority. Today, the company is a recognized leader in its field and has an enviable reputation for quality, service and integrity.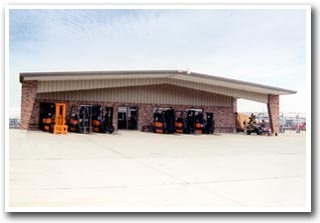 Over its fifty year history, the company has continued to expand its operations. Bahrns Equipment enjoys the ongoing support of loyal customers who have been finding all of their essential warehouse supplies and industrial equipment in one convenient location in its home state of Illinois since 1966. Thanks to the internet, Bahrns now offers its services to a nationwide network of customers. Whether it's a new or used forklift you are looking for or your replaceable warehouse supplies such as boxes and tape, Bahrns Material Handling and Equipment Company has it all.
History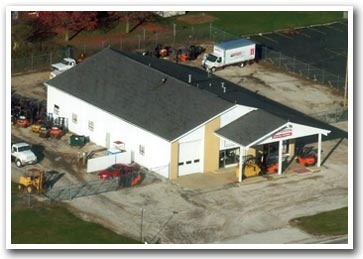 Bahrns Equipment was founded in 1966 in Effingham, Illinois. From the beginning, the company's focus has been on customer satisfaction. This company policy has paid off over the years. In 1992, Bahrns Material Handling and Equipment Company expanded its base of operations, moving to larger premises in Effingham, IL, where it built a 25,000 square foot warehouse supplies facility. From there, it expanded even further, first relocating to Champaign. Just 5 years after that, Bahrns opened ToyotaLift, their materials handling facility in St. Joseph, IL. Each expansion has allowed Bahrns Material Handling and Equipment Company to serve its customers better.


The Bahrns Staff

Bahrns Material Handling and Equipment Company owes a deep debt of gratitude to its skilled and loyal staff, many of whom have been with the company for over a quarter of a century. With that much experience in the industrial supplies and materials handling field, the Bahrns staff knows virtually all there is to know about the business and take pride in their ability to handle even the most complex needs of the Bahrns ever-expanding network of loyal customers.

As you browse the Bahrns Material Handling and Equipment Company website, you will find that there is almost nothing in warehouse supplies and industrial equipment that this company can not provide. Warehouse supplies include packaging supplies from tape, boxes and labels to workstations, dolly's, hand trucks, pallet jacks and even a large range of janitorial and office supplies. You could virtually build a warehouse from the ground up with the Bahrns range of products. Pallet racks, shelving, forklifts and lift truck accessories are just a few of the materials handling products available at Bahrns Material Handling and Equipment Company.

Behind the scenes at the Bahrns website is a team of people who are experts in the fields of industrial equipment and warehouse supplies. They are always there to help you. Just go to the Bahrns Material Handling and Equipment Company Contact Us page and a company employee will be happy to answer your questions about warehouse supplies and industrial equipment.
Related Links
Contact Us


Local Store Links

Our Other Online Presence
LawnEQ.com offers a large quantity of Lawn and Garden Equipment parts for all of you lawn and garden equipment maintenance and repair needs.
ForkliftAccessories.com offers all things to do with Forklift Accessories such as Attachments, Replacement Seats, Safety Training Materials, Horns, Lights and much more.
Local.Bahrns.com you'll find all that Bahrns Equipment has to offer. Kubota Tractors, Mowers and Construction Equipment, New and Used Lawn and Garden Equipment, Parts, Rentals, Service and more.
BahrnsToyotaLift.com is our online presence for Bahrns ToyotaLift of Illinois. Our regional ToyotaLift dealership has two locations, Effingham and St Joseph serving Southern and Central Illinois counties.