How to Extinguish Different Types of Workplace Fires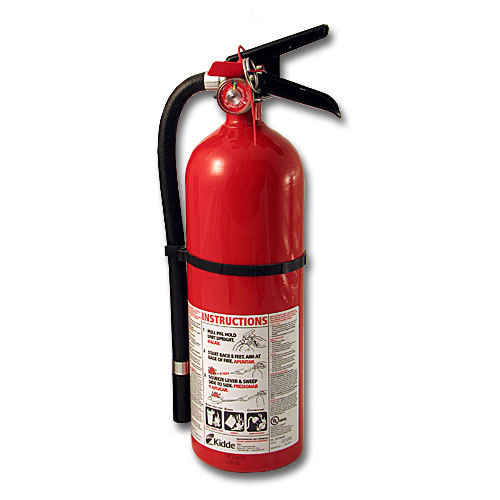 Throw water on a grease fire and it will get bigger. Use a fire hose on an electrical fire and you could put everybody in the vicinity in danger of an electrical shock.
Knowing how to extinguish different types of workplace fires does more than just cut down on property damage. It also could prevent small fires from turning into major disasters.
Here are the proper ways to distinguish several different types of fires you may encounter in the workplace.
Electrical Fires
If a fire erupts in an electrical breaker box or a piece of electrical equipment starts burning, the first thing you want to do is cut the power source, if possible.
For breaker boxes, try to cut the main power supply. For appliances and other electrical equipment, pull the plug. Then try to smother the fire using a blanket or a Type C fire extinguisher, which is rated for electrical fires.
Cooking Fires
One of the most common locations for workplace fires is the community kitchen. If a pot or pan catches fire, shut off the stove or oven then smother the flames with a lid. Don't turn on the exhaust system because this can pull the flames up into the hood.
If there isn't one available, you can use salt or baking soda to smother small oil fires. Or you can use a Type B fire extinguisher.
The last thing you want to do is to throw water on an oil fire. The flash point of water is lower than that of most oils, so this can cause the water itself to erupt in flames.
Ventilate the area only after you are sure all the flames are put out.
Gas Fires
If a gas fuel source such as propane or natural gas catches fire, shut off the gas supply. You can try to smother the flames with a rug, blanket, or class B extinguisher, or cool with water.
In some cases, it is better to let gas fires burn rather than try to extinguish the fire because this can cause the gas to fill the room or building, creating a higher explosion hazard.
For larger fires that can't easily be controlled, evacuate people from the building and call the fire department. Your local firefighters are trained on how to combat any type of fire, explosion, or gas leak.
Remember that the lives and safety of your employees are always more important than property. You can replace things, but you can't replace a lost human life.